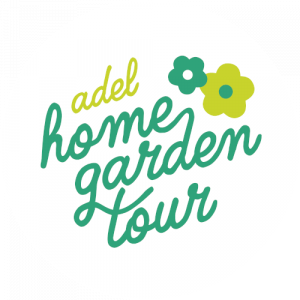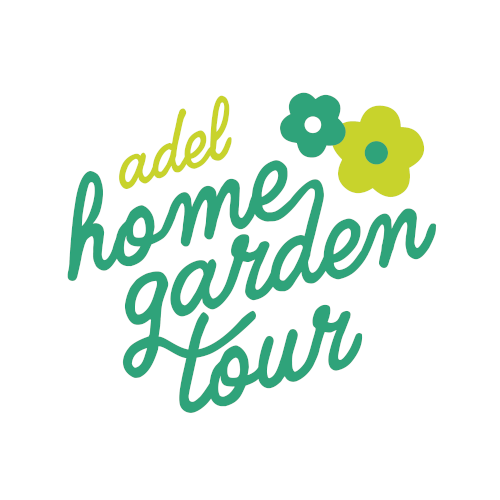 Adel may be a small town but we are anything but ordinary! We are a bustling community, bursting with historic homes, beckoning outdoor spaces, friendly people, engaged businesses, and charming gardens! And we LOVE to show off our uniqueness!
That's why the Adel Home Garden Tour is back for the second year on Sunday, June 26 from 1-3:30 p.m. This year we have FIVE outdoor oases, each offering a unique perspective on what defines a garden!
Traditional garden lovers will enjoy themes of quiet joy and tranquility or the organized chaos of a cutting garden. Advocates of faith and giving will connect with a special vegetable garden that helps feed the community. Hardscaping, non-living elements of landscaping, will also be featured, along with outdoor entertainment inspiration (think fire pits and pools!)
THIS is what Adel is about! Charm, kindness, and beauty mixed with entertainment and adventure!
Plan Your Day!
Sunday, June 26, 2022
11-1 p.m. - Attend the Adel Women's Club annual Salad Luncheon at the First Christian Church (218 N 9th St, Adel, IA).
1 p.m. – 3:30 p.m. – Stroll through 5 gorgeous gardens on the Adel Home Garden Tour.
3:30 p.m. – 5:30 p.m. – Join the Herbs & Hors d'oeuvres VIP Event at Penoach Winery! Enjoy wine tasting, hors d'oeuvres, educational presentation and choice of herbs to take home with you! A limited number of tickets are available for this unique VIP event!
Tickets will be available Here
Or at Azalea Lane Boutique, Adel HealthMart, Real Deals or Harveys Greenhouse
A big thanks to our sponsors, the businesses of Adel that are the heartbeat of this little town.
Presenting Sponsor: Cams Cleaning & Maintenance Solutions
Home Sponsors:
Cullen & Howe Real Estate ReMax Precision
This Is Adel serves to connect our residents and visitors with all there is to see and do in our charming town. Event proceeds support community and beautification projects that help make Adel a place where charm meets adventure. 
Watch for sneak peeks of our 2022 gardens of Facebook Page Adel Partners Chamber of Commerce

The second annual 9 Wine &Dine has been cancelled for 2022.  In 2023 you will enjoy 9 holes of golf, taste wines from Penoach Winery and Dine with an Adel Restaurant.  Fun event for couples or foursomes.   More details to follow.
Hometown Holiday Celebration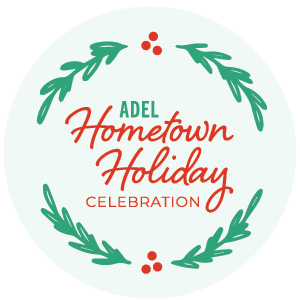 Join us as we kick off the holiday season with a weekend full of festive activities, hosted by the Adel Partners Chamber. Shop, wine and dine throughout our community and experience the many ways we celebrate the holiday season.
Events for 2022 include:
Sip & Sample – Friday, December 2
3pm Adel Public Library is hosting Mrs. Claus and Crafts with drinks and cookies provided by the City of Adel,
5pm The lighting of the tree and wreaths on the northeast corner of the square.  Music provided by the boy and girl scouts.
5-7 pm Let's sip and sample our way around Adel! Enjoy festive dishes and drinks available at many of our Adel businesses and shop locally for your holiday gifts.
Find the poster in their windows to enjoy samples.
Shop & Hop – Saturday, December 3
Shop and hop your way through Adel as our businesses host holiday sales and specials.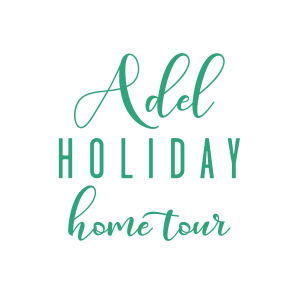 Holiday Home Tour – Sunday, December 4
Hey all you home décor enthusiasts! This Is Adel is making plans for another in-person Holiday Home Tour this December, and do we have a line-up for you!
Four unique and beautifully decorated homes have been carefully selected to bring oohs and aahs from a variety of palates. Be prepared for extravagant fabrics and bold color choices; historic charm and ornate architecture; and smooth, contemporary aesthetics.
The tour is Sun., Dec. 4 but be sure to watch for ticket sales early, because this year we have limited capacity. We don't want you to miss out on this MUST SEE tour so make sure you are already part of the This Is Adel Facebook Group or request to join today!
Hosted annually, the Holiday Home Tour is presented by the Adel Partners Chamber and organized by the This Is Adel committee. The tour is part of a the Hometown Holiday Celebration hosted by the Adel Partners Chamber Dec. 2-4 in Adel, Iowa.